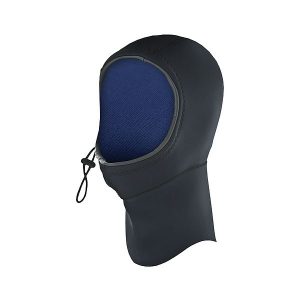 Xcel Infiniti Comp 2mm Hood Product Review
STYLE: AQS82715
The Xcel Infiniti Comp 2mm hood is a flexible light weight surfing hood. It has a single layer neck and no sun visor bill for a comfortable streamline fit. The hood is made with 100% ultra-stretch neoprene for extreme flexibility and performance. The 2mm neoprene is extremely light weight and super comfortable. This hood is great for those surfers who really don't want to wear a hood, but also don't like the idea of ice cream head aches while duck diving cold water. That makes it the perfect fit for Oregon Coast surfers, where protection from the wind and cold water is often needed, and so important.
The Xcel Infiniti Comp 2mm hood has a SmoothSkin face seal with an adjustable elastic cord/cinch. The hood also has a quick drying inner liner. It has glued and blind stitch seams to seal the seams and help keep water out and heat in.
We give the Xcel Infiniti Comp 2mm Hood two thumbs up. We highly recommend this product. If you are one of those surfers who doesn't like wearing a hood, but are tired of the brain freeze, give the Infiniti Comp 2mm Hood a try. You won't be disappointed!
Buy now with Free Shipping on orders over $50. within the continental U.S.