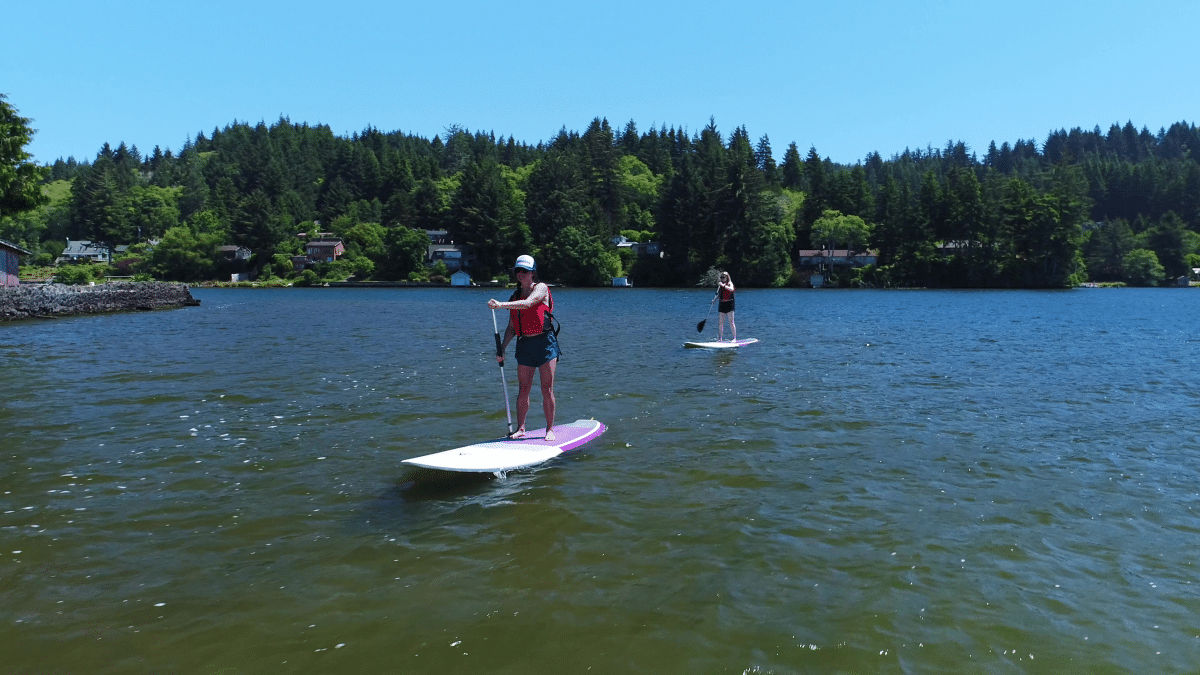 Stand Up Paddle Board Rentals

Stand up Paddle Board Rental Rates:
Stand Up Paddle Board Rental with leash, paddle, life jacket  $45.00/ 24hours
Soft racks for hauling stand up paddle boards $5.00/24hour. ( not recommended for Hwy use) also to be used at your own risk.
For safety reasons a wetsuit is required when taking stand up paddle board rentals into the ocean.
All Stand up Paddle Boards 10′ and over will also include an invasive species permit.
Need your Stand up Paddle Boards Delivered in the Lincoln City area?
We offer delivery and pick up of our rental Stand up Paddle Boards for a $60.00 fee within the Lincoln City area for up to 2 boards. Prior arrangements should be made and delivery is subject to availability. Call the shop for info or to make arrangements 541-996-6335
Transporting Stand up Paddle Boards
You will need a roof rack to safely transport Stand up Paddle Boards safely. Most factory racks will also work, but we encourage customers to check the weight restrictions of their rack. It is your responsibility to check the load limits of your rack before attempting to haul a Stand up Paddle Board.
We also suggest customers bring  nylon rope or an extra tie down straps to also secure the SUP to the front bumper of your vehicle. This helps keep the SUP from wanting to lift up and putting excess stress on the rack.
A little extra time securing your Stand up Paddle Board to your vehicle can help keep you and others safe!
Customers are responsible for  makng sure SUPs are secured safely to their racks,  and  for returning SUPs  in the same condition in which they received them.
If you are not comfortable with transporting  Stand up Paddle Boards yourself, please call the shop and we will try to schedule a delivery and pick up of your SUP boards. We charge a $60.00 delivery fee within the Lincoln City area
Reservations:
Call Safari Town Surf Shop to reserve your equipment
A valid credit card is required for deposit.
Cancellations:
We require 72 hours cancellation notice.
Cancellations after the 72 hour limit, or no shows will be charged the normal rental fee!
Stand up Paddle Boarding Lincoln City Oregon Video