Oregon Coast Surfing Lessons
Lincoln City Oregon
Surfing Lessons Lincoln City Oregon

We've been offering Surfing Lessons in Lincoln City Oregon and the surrounding area beaches for over 30 years. All of our surfing instructors are competent surfers with years of surfing experience on the Oregon coast.  Their vast ocean knowledge and surfing experience  helps to make your surfing lesson a safe and rewarding experience.   Our instructors teach the fundamentals to help beginners learn quickly, while still being safe, and having fun at the same time. We teach proper surfing technique to help beginners avoid developing bad habits. Our surfing instructors are also all trained and certified in First Aid & CPR to help insure the safety of all of our guests. Check our reviews and see what our customers think of us.

What we teach:
Ocean safety


Surfing fundamentals

Surfing etiquette

Standing up (the pop up)

Paddle technique

Timing

Handling white water and paddling outside
Let us help to make your next surfing experience a great one! Check out our customer reviews and reasonable prices.
Our experienced surfing instructors work with beginners, first timers, as well as intermediate surfers that want to learn more, or progress to the next level. We teach at your pace within your comfort zone.

---Group Surfing Lessons---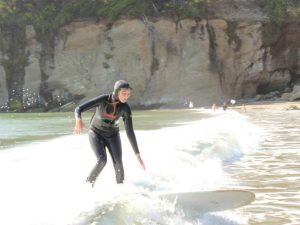 $119./ Person (2-5 people)
Group Surfing Lessons Include:
Experienced surf instructors
24 Hour rental of  surfboard wetsuit rental package
High quality surfboard and wetsuit rental equipment
2 Hours instruction
Mixed groups
Groups of 2-5 people per instructor
---Private Surfing Lessons---

$150./ Person

Private Surfing Lessons Include:
Experienced surf instructors
24 Hour rental of  surfboard wetsuit rental package
High quality surfboard and wetsuit rental equipment
2 Hours instruction
Private groups of 1-5 people per instructor
---Advanced Private Lessons---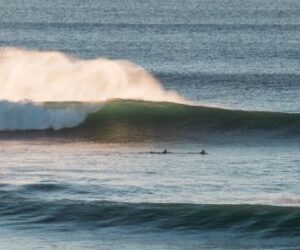 $175./ Person
(1 on 1 private instruction)

Advanced Private Surfing Lessons
For the intermediate surfer looking to improve their skills.

Experienced surf instructors.

Instructors will paddle out with you and watch and coach you as you catch waves and work to improve your skills.

One on one private instruction & coaching.
Rip Current Safety Video
Safari Town Surf Team Videos
We offer group or private surfing instruction. We recommend private lessons for first timers and for those wanting more personalized attention.  We also require kids ages 5-12 choose the private lessons so they will have the full attention of their instructor. Our Surfing Lessons are available April – October and are subject to availability, and surfing conditions. Larger groups are also welcome by appointment. Feel free to call the shop for more information.
541-996-6335
 Oregon Coast Surfing Lesson Prices and Info
Large Group pricing please call the shop at 541-996-6335
Surfboard wetsuit rental package $40.00/ 24 hours
---
Restrictions:
Ages 13 and up okay for group or private surfing lessons
Ages 9-12 welcome for private lessons. Children 8 and under may partake in a private lesson if a parent or guardian is taking the lesson with them or has a wetsuit on and is available to help in the water as needed.
All students must know how to swim.
Participants should be in good health and free from any heart conditions, back, or neck problems, or anything else that would hinder them from paddling and carrying a surfboard.
Cancellations:
We require 72 hours cancellation notice. Cancellations after the 72 hour limit, or no shows will be charged the full price.
Cancellations made before the 72 hour limit will be given a full refund.

Cancellations by Safari Town for high surf advisories, extreme weather, and/or unsafe surf conditions will be offered a  refund or an opportunity to reschedule your lesson. We want your first surfing experience to be a safe one. We don't offer lessons, or surfing rentals when the conditions are too hazardous.
Rentals:
Surf Report:
You can check the surf report right from Safari Town's website. See surf report here!
---
Safari Town Surf... Surfing Lesson Photos
Save
Save
Save
Save
Save
Save
Save
Save
Save