Fun Things to do in Lincoln City Oregon
Looking for fun things to do in Lincoln City Oregon? If you've packed your swimsuit and towel and have visions of sunbathing on the beach in Lincoln City you may want to re think your Oregon coast weekend getaway. There are times when this is definitely doable, but the chances of that happening on your next visit are fairly slim. Not to discourage anyone, because the Oregon Coast is an unlimited playground full of outdoor adventure opportunities awaiting those who don't mind getting their feet a little wet. Lincoln City has 7 miles of beautiful beaches just waiting for you to experience and explore!
If you're looking for fun things to do in Lincoln City Oregon. Here's our list of top 10 Things to do in Lincoln City Oregon.
1. Go for a walk on the beach.
With 7 miles of beach in Lincoln City, taking a walk down the beach is a great way to relieve stress and clear your mind. We recommend going at lower tide so there's plenty of beach to walk on.  You should avoid days when beach conditions are hazardous.
2. Find a glass float.
Search for a hand blown glass floats on the beach with the Finders Keepers Lincoln City promotion. Floats are hidden from Roads End to Siletz Bay… if you find one it's yours to keep! Glass floats are hidden during the day above the high-tide line and bleow the beach embankment.  Learn more here
If you don't happen to find your own glass float,  don't worry. You can always blow your own glass float at Lincoln City Glass Center.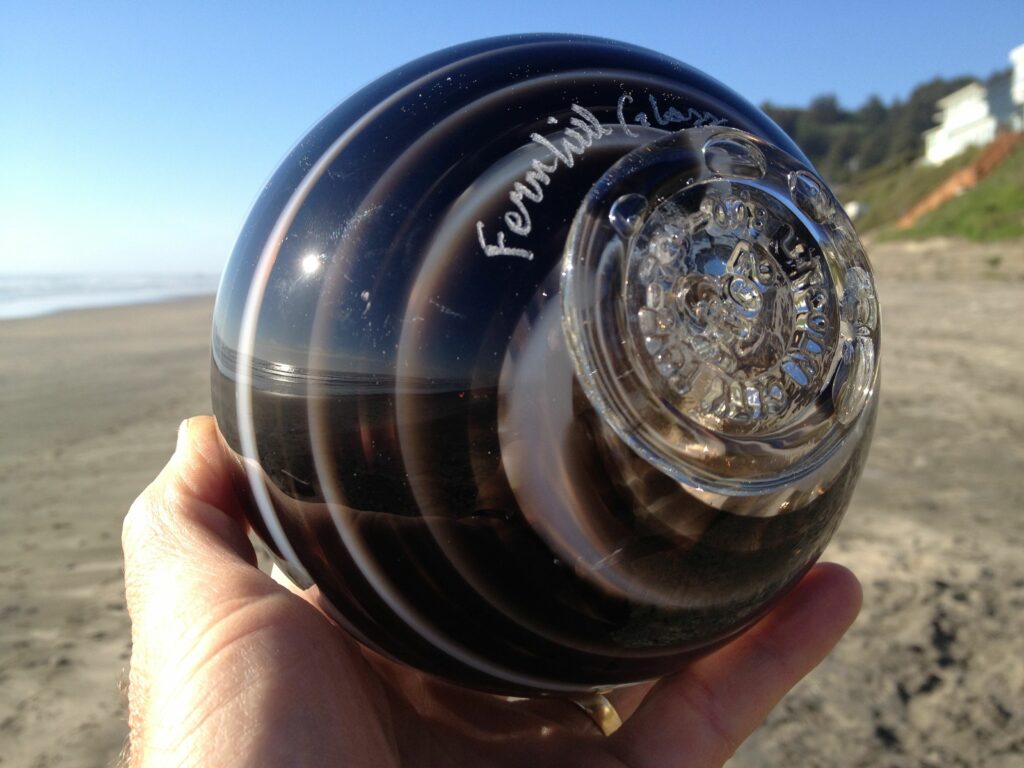 3. Go beach combing.
Searching for hidden beach treasures is always a rewarding activity. You never know what you'll find. Some local treasures we've found are agates, sea-glass, driftwood, floats, old bottles, Japanese glass floats and other treasures. Up your game and bring an extra bag for trash to help keep our beaches clean.
4. Go whale watching.
Whales are spotted on every beach in Lincoln City.  It's easiest to spot them if you can get above sea level so you can see outside beyond the breaking surf.  Roads End, Spanish Head, and Cascade Head are all great lookout spots. Just watch for their spouts, and if your lucky enough, you may even get a tail shot of the whales waving to you.
5. Go for a hike up Cascade Head.
We recommend the Cascade Head Nature Conservancy Trail . This trail head offers great rewards for your effort. The hike offers stunning views of where the Salmon River meets the beautiful pacific ocean. Enjoy amazing views of Cascade Head, God's Thumb, Three Rocks, and more! The recommended turn around spot is approximately 1.7 miles from the start of the trailhead, and has a grassy spot to take in all the amazing views. You can go further if you'd like. We recommend bringing water and a light snack.  Smoked salmon from Barnacle Bills Seafood Market is a perfect compliment to this hike.
6. Hike Drift Creek Falls trail and cross the gorge on a suspension bridge.
This 3 mile long hike is also well worth the effort. The hike is easy to moderate on a well maintained trail. Drift Creek Falls trail head is located approximately 14 miles SE of Lincoln City.  A valid recreational pass is required and you can buy a day pass at the park for $5.00 Learn more
7. Book a guided kayak tour.
Safari Town Surf Shop offers guided kayak tours of the Salmon River Estuary with amazing views of the Salmon River Mouth, Cascade Head, and Three Rocks. We offer both 2 and 3 hour tours.  Beginners and first timers are welcome. Our tour guides are all experienced water-men registered with the Oregon State Marine Board and trained in first aid to help ensure your safety. Kayak tours operate year round and are subject to availability and weather conditions. We do have a 2 person minimum. Learn more
8. Go for a ride down the beach on a fat tire bike.
If you can ride a bike you can do this. Safari Town Surf Shop offers hourly and full day rentals. Customers can park at the shop and take the crosswalk visible form the front of our shop to 34th street where there is a beach access. We also offer guided tours if you 'd like a guide to go with you. Learn more
9. Rent a stand up paddle board on Devil's Lake.
We offer stand up paddle board rentals and lessons.
10. Book a surfing lesson with Safari Town!

Safari Town Surf Shop has been offering surfing lessons since we opened in 1989. We have experienced surfing instructors who work with beginners, first timers, and intermediate surfers that want to learn more or progress to the next level. We offer both group and private surf lessons depending on your needs. Surfing lessons are available April – November and are subject to availability, and surfing conditions. Larger groups welcome by appointment. Learn more

Experience The Oregon Coast
Safari Town invites you to not just come and see the Oregon Coast, but to experience the Oregon Coast up Close and Personal